With proper care your handmade rug can last many generations. With over 50 years of experience serving Salt Lake City and the Bay Area, we will do everything to ensure your rugs will endure the test of time.
Handmade rugs are highly valued for their excellence, craftmenship, durability, and beauty. Professionally rug washing will further increase the lifespan and enjoyment of your rug for many years.
Although Persian rugs are incredibly durable, the dirt that's hiding in the rug will slowly dry out the fibers if not properly cleaned. This is because the soil and other contaminants deep in the foundation of the rug, grinding away at the wool and silk fibers every time you walk on it. The brittle wool and silk have less durability, hand washing restores the fibers.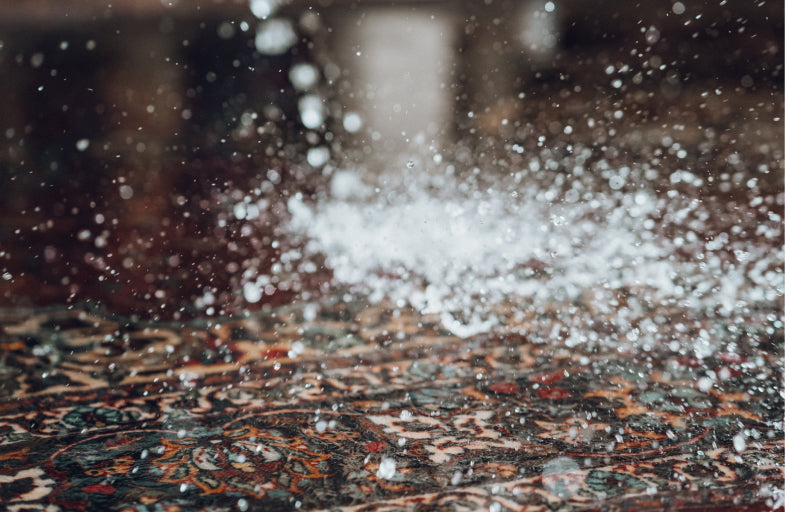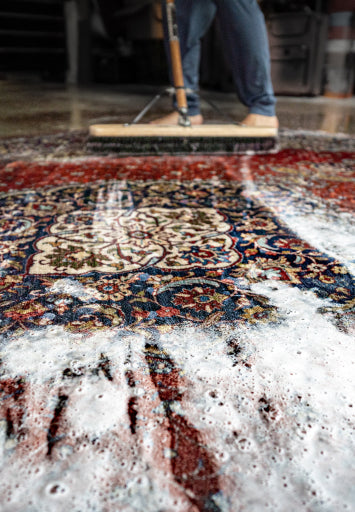 Natural & Sustainable Care
It is best to have a professional wash your rug who has experience cleaning handmade rugs. Rugs are often damaged if not washed properly. Handmade Rugs benefit best from a gentle washing technique.

Consumer cleaning relies on harsh chemicals and high temperatures in both cleaning and drying. Unfortunately both damage handwoven rugs by removing the natural oils and moisture in the fibers. Rugs can be permanently warped, dyes can run, and fibers can be damaged.

Mobile and at home cleaners will only clean the top layer of the rug leaving harmful sediments that will slowly grind away at your rug.
The oldest existing rug in the world is approximately 2,400 years old
How often should I wash my rug
Handmade rugs should be professionally cleaned every 2-5 years. The frequency of cleaning varies depending on usage. You'll need to adjust your cleaning schedule accordingly depending on the level of usage in your home or if you have any unforeseen accidents such as spilling a drink or a pet accident.

With most normal traffic on a rug we will typically recommend washing your handmade rug every 3 years. We recommend washing your rug be washed every 5 years, even will little to no use.

Even if a rug is not being used, for example its hanging on a wall or in storage, the fibers in the rug can dry out. A proffessional wash will ensure the preservation of the value and beauty of your rug.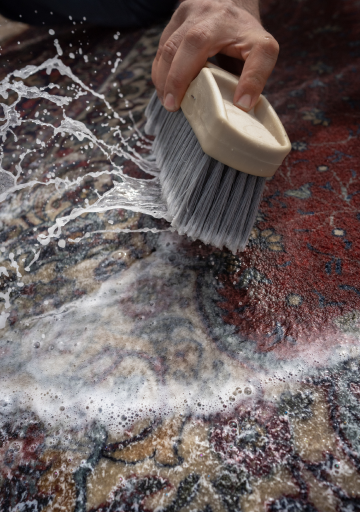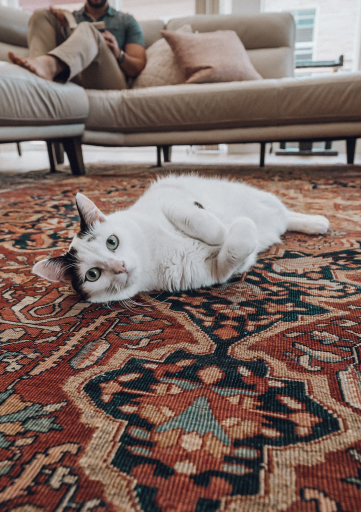 Collect Stories, Not Stains
Above all, we understand what a beloved household heirloom means to the family who cherishes it and to the artisan who created it.

Every now and again we all have an "Oops" moment. Whether you spill your glass of merlot, your new rescue puppy has an unexpected accident, or you just want your favorite weave refreshed and preserved, we're here to help.

Over the counter remedies don't work and in fact can damage your rug and set the very stain you are trying to remove.
"LOVE will lay a carpet of treasures under your feet."- Rumi