"I should like to write a novel certainly, a novel that would be as lovely as a Persian carpet and as unreal." Oscar Wilde
With handwoven rugs, proactive repair can be the difference between a straight forward fix and a costly restoration.
If you notice early signs of wear, fraying, or unraveling of the pile, fringes or edges of your rug, reach out right away. We will do everything we can to help with quality mending, saving you money and preserving the rug's value and beauty.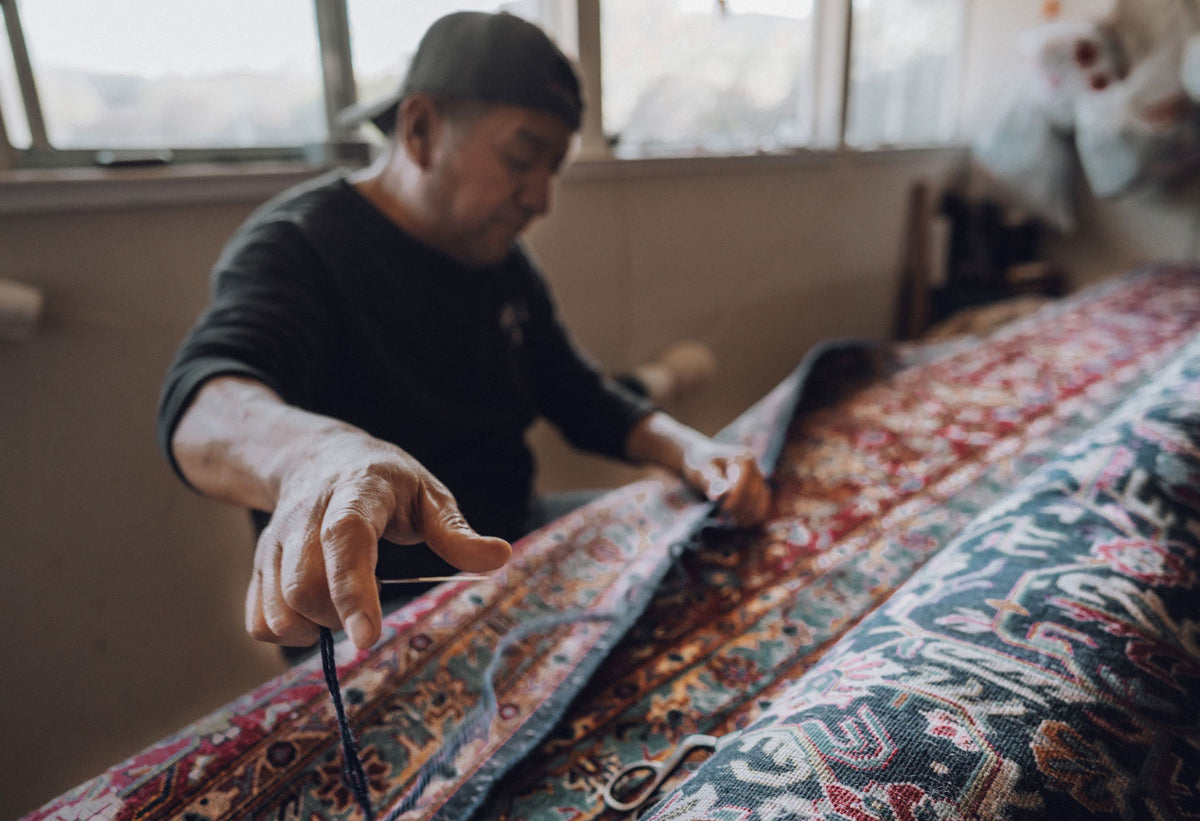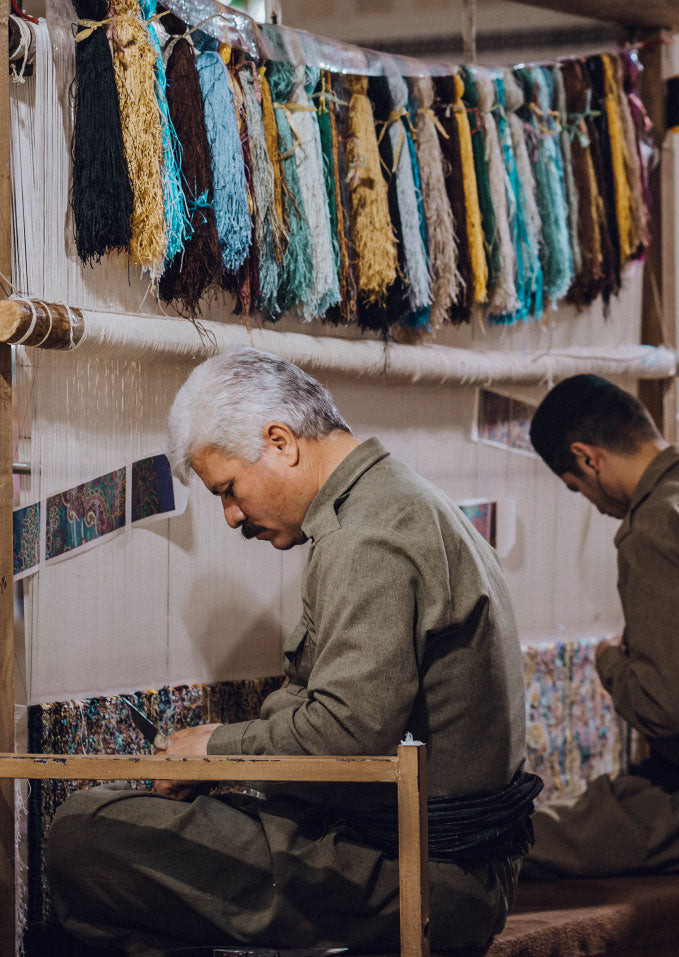 A stitch in time saves nine
Over years of use or the occasional accident, rugs can become damaged or loose.
- Stains
- Burns
- Water damage
- Holes
- Moth damage
- Frayed fringes
- Loose bindings
- Rips or Holes
The sooner these are addressed the easier the repair will be. Consultations and estimates are always free.
"It is said that in every Persian carpet there is an error created by the weaver to avoid making a mockery of the belief that only God is perfect."
A tradition of trust
Here at Adib's we provide generations of experience in the repair and restoration of your rugs. Conservation and restoration are processes that demand a high degree of skill. Our team of artisan weavers are uniquely qualified to handle almost any restoration procedure from the conservation of museum quality carpets, to fringe end replacement, or reweaving of worn or moth damaged areas of your rug. We ensure that repairs appear as close to the original work as possible.